What is better than to celebrate the holiday season with the Christmas themed decoration? If you are looking forward to making some of the DIY Christmas candle holders for your party, we will help you out for sure. In this article, we have mentioned the steps that you need to follow in order to get the candle holders done easily. The whole process will hardly consume ten to fifteen minutes of your valuable time.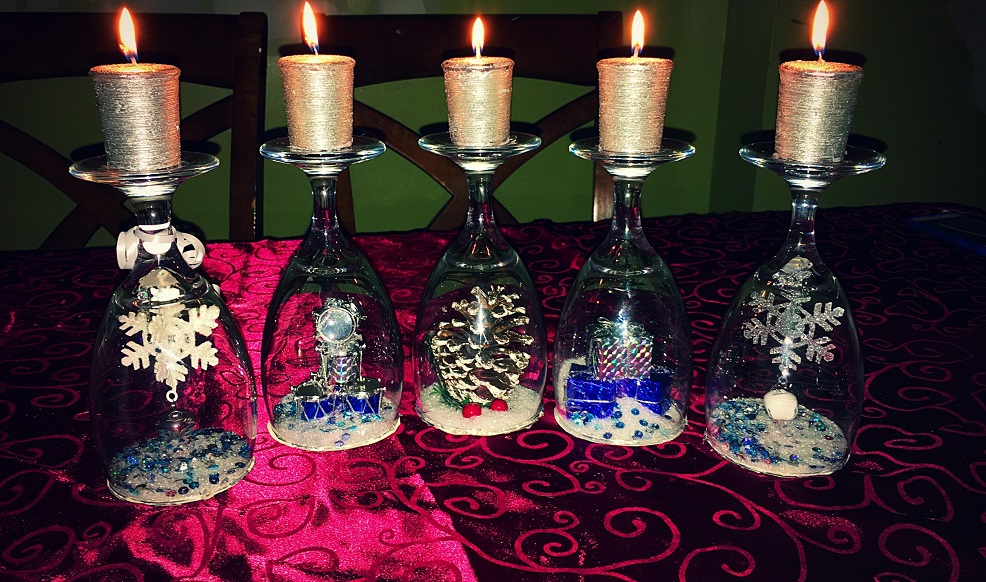 Required material and tools
Hot glue and hot gun
Pencil
Scissors
Bow and ribbon
Candle
Artificial snow
Christmas ornaments
Cardboard
Wine Glass
Start the procedure
First of all, you need to start with the wine glass and place it upside down on the cardboard. Draw a circle on the cardboard of the size of the wine glass.
After you have drawn the circle just use the scissors to cut it out. Try to keep it a bit bigger rather than chopping off the edges completely.
Next, you will have to select the ornament that you are going to use. Make sure that the ornament you are going to select will easily fit in the glass when placed upside down. The ornament must also have a stable base so that it will not fall down.
Use the hot glue gun in order to attach the ornament to the piece of cardboard.
Now you will have to make use of that artificial snow and sprinkle it inside the wine glass. In case you want to stick some of the snowflakes to stick to the sides of glass make sure to use the glue.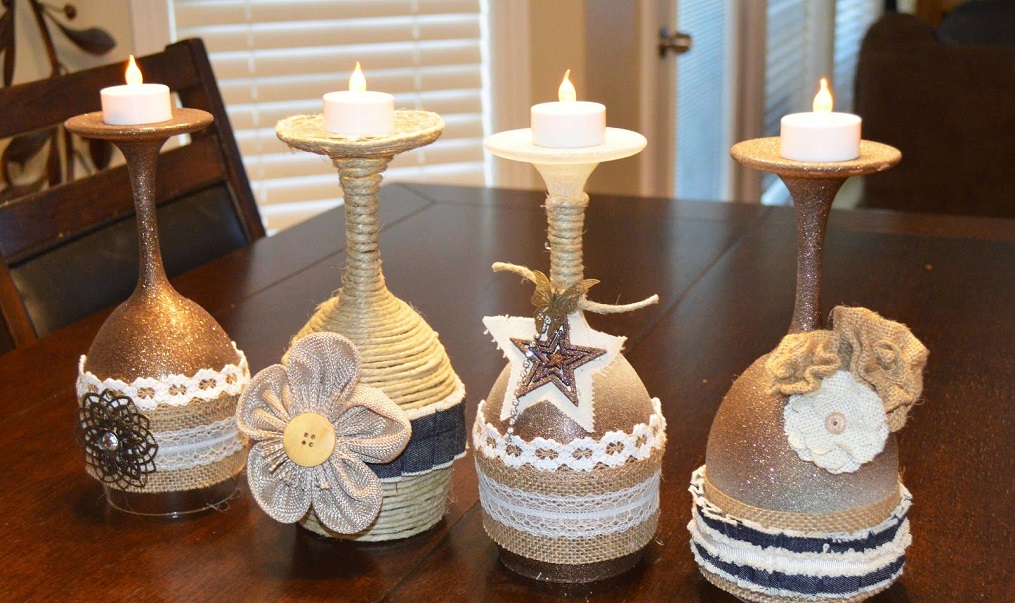 Now you will have to use the hot glue gun and add a layer of glue around the glass rim to make the upside down wine glass candle holders.
Turn the cardboard piece with the ornament upside down and place it inside the wine glass. Press or a while in order to make sure that it sticks perfectly.
Wait for the glue to dry and then place the glass upside down on a flat work surface.
You can also accessorize and decorate the glass on the outside as per your will. Use the top of the upside down glass to place the candles.
The candle holders made out of wine glasses will surely be helpful enough to add life to your house in the holiday season.