Seeing your favorite vase smash and turn into bits and pieces is surely a heartbreaking moment to experience. But no need to worry as we have brought for you the ways in which you can make the broken glass art projects and use the glass pieces from your vase to recreate something from your creative mind. There are a huge number of things that can be done with the help of the broken glass pieces. We have listed down a few for your ease and convenience.
Mosaic stepping stone
You can dress up your old boring paver or the plain stepping stone with the help of the broken glass pieces. This will create a unique and sparkling sun mosaic and will provide your garden or the lounge with an amazing charm of its own. To create these broken glass crafts all, you will have to do to spread a thick layer of epoxy and lay the broken glass pieces in the top of it. Once the glue has completely dried up mix it along with the sanded tile grout. You need to spread it over the piece with the help of a trowel.
Make sure to wipe out all the excess grout with the help of a damp sponge and leave it to dry. Its ready to lay in the ground and make your garden a bit more elegant and unique. Make sure to use the safety gear while you are going through this procedure. You will have to make sure that no one should be hurt while the making of this mosaic stepping stone.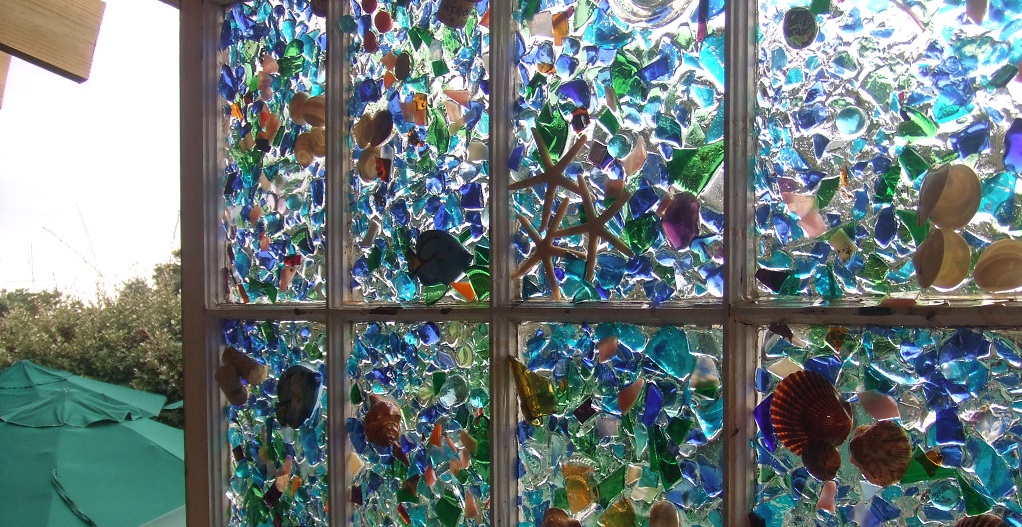 Customized planters
You can make art with broken glass pieces with the help of the planters. All you will be required is one terracotta pot. One of the advantages for you is that because of the planter being ceramic you can use the mortar instead of the epoxy. This surely is a lot easier to work with and will possess no harm to you. Also, you can show all your creativity this way. You will also be able to decorate even the tree stump or any of the surfaces of your choice with the help of this method.
The crushed glass crafts are surely extremely great and amazing to look at. So now instead of wasting your money in buying these, you can easily prepare it on your own with the help of the broken glasses.